Let's have a look at what my investment cases pipeline looks like and then I will elaborate on my thoughts on the current valuation asks from founders raising money.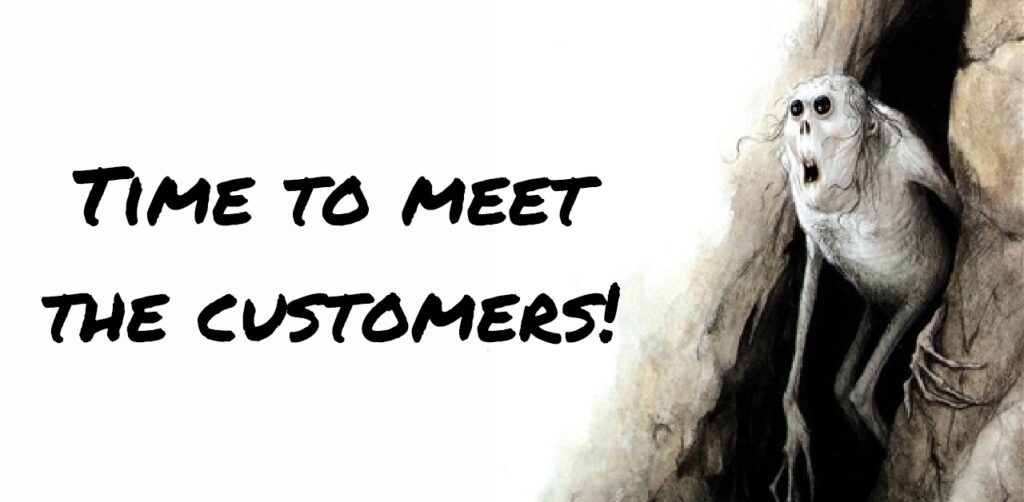 The case pipeline looks healthy and I have done one investment so far this fall
Since I got back from vacation four weeks ago the activity has been quite high. I follow a specific investment process that I will share with you in an upcoming article but I'll give you a glimpse of the metrics from the last four weeks:
Screened: 21 pitches
Intro-meetings: 6 done with the founders
Due Diligence: Started 2 processes
Investments: 1 deal signed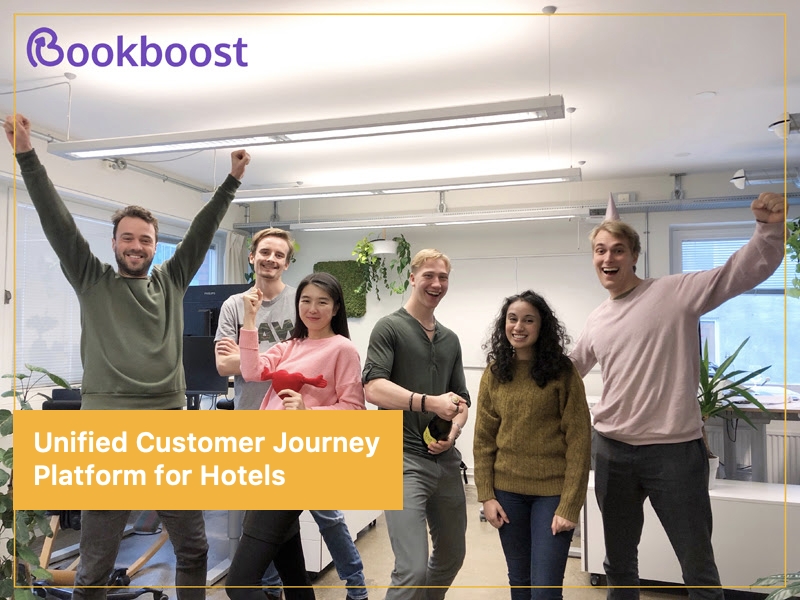 I'm really happy to have got the opportunity to invest in BookBoost. A SaaS service that improves the guest experience in the hospitality industry with great increases in conversion rates and guest satisfaction as a result. Willem, Daan, and the team are consistently showing increases in recurring revenue. The transparency from the team toward the investors is also something I appreciate a lot.
Networks provide a great way to improve the quality of the pipeline
During late August and early September, you could tell the startup ecosystem started to move again after the summer. Connect Sverige hosted their 2-day event "Hela Sverige Pitchar" with startups from life-science / med-tech, sustainability, and the digital / SaaS space. Connect Sverige is a non-profit organization connecting entrepreneurs with investors.
I attended some of these sessions and it's impressive how the founders are able to pitch their ideas in just 5 minutes with an equally short Q/A session. I highly value these kinds of events as it is a very effective way of screening potential deals for me. Therese / Henrik / Arvid and the rest of the team at Connect do a great job screening and preparing the founders for the pitch.
The Keiretsu network also had its first forum meeting. Keiretsu is a franchise network with chapters all over the world. I've been attending as a guest for a couple of months. Very gracious of Disa / Annette / Alexander and the others to let me participate.
Keiretsu has a little bit of a different vibe than Connect. The meetings are a bit more high-energy and with more diversity in age/heritage/sex/backgrounds among the investors. The network itself is also a for-profit network which you should always keep in mind to understand the motivations of all the players.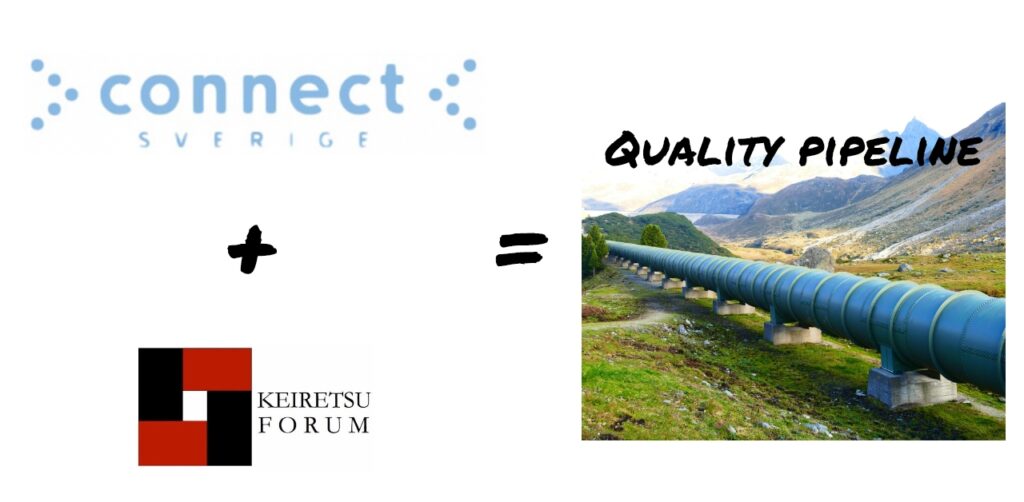 I've seen startups raising money in both Keiretsu and Connect at the same time but the overlap doesn't seem too large. Both of the networks are crucial part for me to keep a high-quality deal flow and connect with other like-minded investors.
I've also gotten quite a few cold approaches on LinkedIn and on emails from the whole world. Origins range from the Middle East, North America, Africa, and of course the Nordics. The quality of them is varying.
The competition for funding in the hot spaces is fierce
Obviously, this is a bit biased as I in general focus on digital products. But from what I've seen at the pitch event and what's landing in my inboxes the hot segments right now seem to be:
Green tech / Sustainability
Especially energy market disruptions
Healthcare with B2B business models targeting employers
Multiple startups are competing for and getting investments in these spaces. The market is super hot right now. The valuations are also going through the roof.
I'm not a macroeconomy expert but I think it could have something to do with the low-interest rates. There are not so many options to place your money and you need to put it to work when the central banks are printing money. Last year around 20% of all the US dollars existing in the whole world were printed. I think around the same number applies to Sweden.
The valuation asks from startups in pre-seed / seed stages range from 10 to 60 MSEK
I've done a brief reflection on my take on valuations from looking at over 100 cases since last fall. It is by no means scientific at this stage as I would need to go over the dataset quite thoroughly to do such an assessment. This is a gut feeling from my side of what the founders are ASKING (not always getting) from investors:
10 – 15 MSEK – The team has done some market analysis, a survey, or such, and talked to a few customers. They are building an MVP, which could be as simple as a sketch. The team consists of 1-3 people working part-time / who want to start working on the idea as soon as they get some funding.
15 – 25 MSEK – The team has one or two pilot customers who are paying (or sometimes not) a small amount for the service. The MVP is ready / very close to ready with no or very questionable product market fit. There are one or two pilot customers paying nothing / a small sum. A team of 2-3 people usually working full time on the team.
40 – 60 MSEK – The team has good traction with more than 1 MSEK ARR (Annual Recurring Revenue), several customers, and a strong sales pipeline. The product is on the market with product market fit. The team is 3-5 people working full time and they now have plans to scale up.
These valuations are generalizations. I've seen startups trying to raise at 80 MSEK valuations with a half-done MVP and a market survey to back it up.
B2C (Business to Consumers) startups tend to ask for higher valuations in general. Generally, they are trying to raise 6 – 10 MSEK with only a few hundred users or even fewer.
Also, startups who are/have been part of an incubator taking an equity share of the company tend to ask for higher valuations when all things are equal. This must be due to the previous valuation set when entering the incubator and the startup wanting to show an increase in valuations. This sounds quite dangerous to me since if they don't keep improving their metrics they will soon have a hard time justifying the valuation.
Some startups seem to look at how much money they need and ignore a fair market valuation
I think these somewhat wishful valuations could be due to a serious error from the founders' side. My theory is that they are calculating backward how much money they need to raise and what dilution they want on their own equity. Unfortunately for them, this is not how raising money works. Investors want to see seriously lowered risks if you are valuing your company to 80 MSEK. You basically need to be way beyond product market fit and have a proven way of scaling.
Why B2C try to value themselves higher is also a product of the above problem. To go to market with a B2C product requires a lot of paid marketing. At least if you can not find some good growth hack or build in the marketing into the product itself. Once again investors are not so keen on putting their money into the marketing of un-tired business models.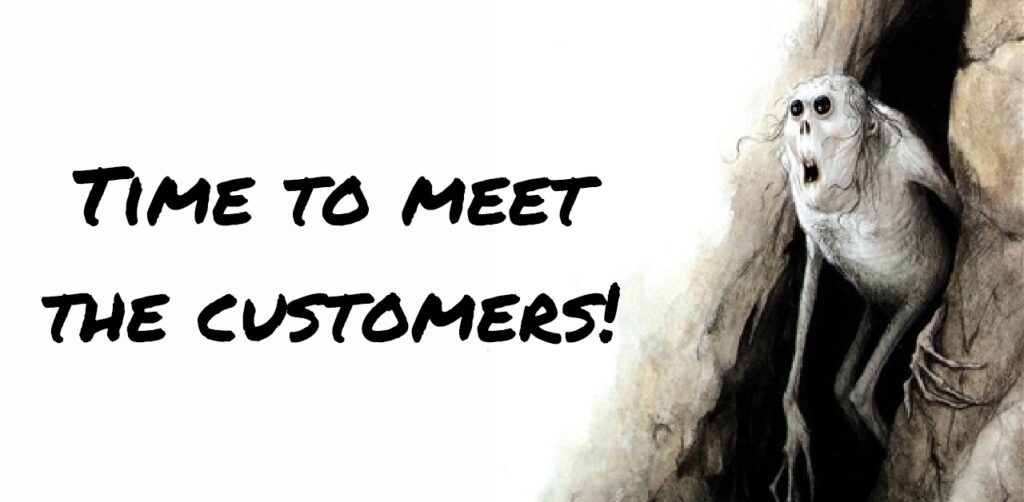 Finally, sometimes you also run into the builder team. They have spent years in their cave building a product and now they want to take it to the market. It's time to meet the customers. They want to get paid for their effort of building and ask for inflated valuations even if the biggest risk of all startups has not been addressed. The risk of no one wanting to pay for your product.
A few factors actually warrant a premium on the valuation
With that said there seems to be some room for a slightly higher premium on the valuations. Some factors included in this seem to be:
Strong IPs (Intellectual Property) – These are usually patents / pending patents or a complicated tech platform that would take a long time to re-engineer by competitors.
Niche domain and skill knowledge – A strong team with hard-to-get skills on the market committed to the startup is attractive. This could for example be Machine Learning experts who easily could make 60-70+ TSEK / month as an employee in a mature company. Also, some ecosystems are hard to enter due to regulations. Like the insurance industry.
Attractive market segments – The hype is real. The macro trends tend to push valuations up in these segments especially if there is a lot of money in that segment. We have seen this in the crypto space for example with its vicinity to the financial space.
Paying customers is the ultimate proof of traction and warrants higher valuations
I suggest you approach your investment opportunities with a healthy portion of skepticism. This should always be your modus operandi but with today's valuations, it is more true than ever. When you are sitting there with the excited founders remember it's your job to understand how well they have mitigated their business risks.
The biggest risk of them all is usually the uncertainty of willingness to pay from the customers. Not if the product can be built or the right people can be hired. This is why we pay a premium when the team can show paying returning customers.